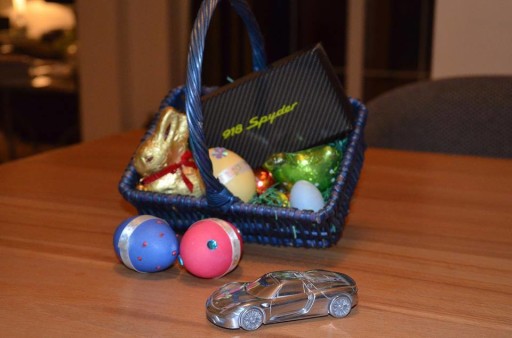 Happy Easter!
Safire Racing is hosting a giveaway contest for all fans with a great prize sponsored by Porsche Middle East & Africa FZE!
Every two days, a question will be posted on our Facebook page, and contestants can submit their answers via a Facebook private message. You simply need to make sure to answer all questions correctly. On May 11th, at the F1 in Schools UAE Nationals, final questions will be asked at the Safire Racing pit display. At the end of this day, all points will be counted and the winner announced.
Sounds good? Head over to our Facebook page and win!