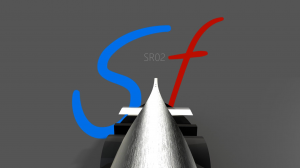 As Safire Racing tends to innovate in any way, we are extremely proud to announce something we beleive is also new to F1 in Schools.
On the coming Thursday, October 18, 2012, we will officially unveil our new car for the World Finals. This will include a media event at the Yas Marina Circuit in Abu Dhabi, where we will show our car to the public, and actually also give it a test run for the very first time.
Additionally, we will have a very special guest for the team at the German International School Dubai: Mohamed Al Mutawaa, maybe the best race driver in the United Arab Emirates. We will be holding an interview with some students and also get to know each other in the worlds between representing the UAE at F1 in Schools and representing the UAE in whole Europe for a race.
On the coming weekend, we will then also unveil our car in detail right here on our website, and we will have one more fantastic thing to show you.
We would like to thank KBS Communications at this point already for making all this possible.
As you probably noticed, things are getting busy. We are extremely excited only having two more weeks till the official beginning of the F1 in Schools World Finals 2012.