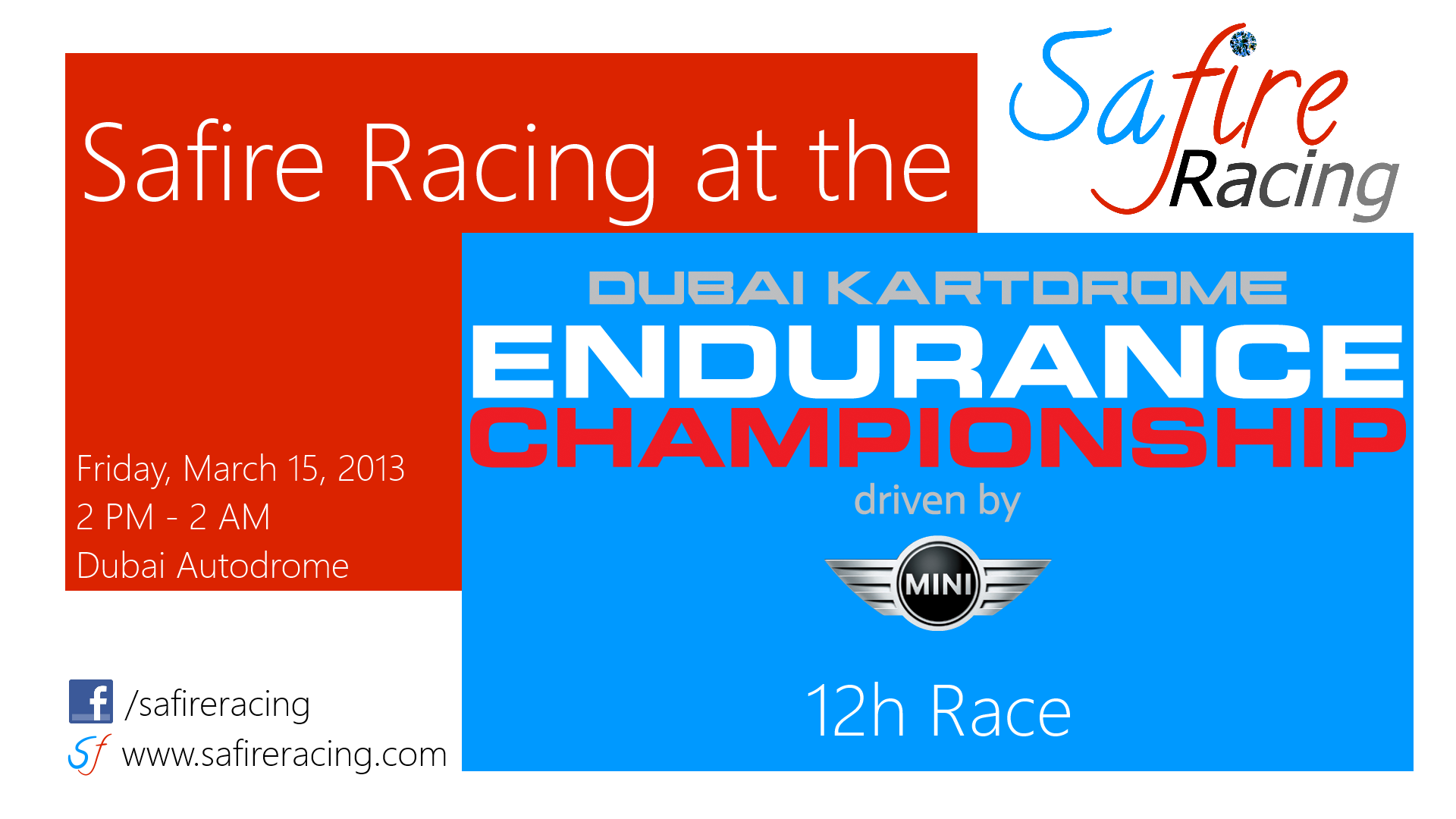 We're proud to announce that Safire Racing will be present at the upcoming Dubai Kartodrome 12 Hour Race. For the first time, we are sponsoring a participating team, which will compete with our name!
The team, consisting of 4 experienced kart drivers, will show off their skills and endurance with their kart running for 12 hours.
Do not miss this event! The race officially starts at 2 PM on Friday, March 15, and will end at 2 AM the next day.
We will keep you updated on Facebook.
See you there!